Cabrillo Beach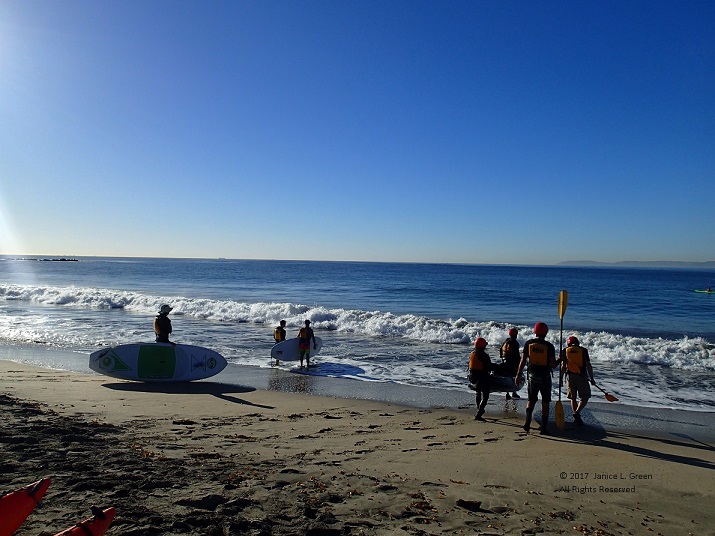 Cabrillo Beach Canoe, Kayak, SUP & Kayak Fishing Information
Cabrillo Beach is the only real sand beach for miles to the north and south. Considering the industrialization around Cabrillo Beach, the fact that there are still places within San Pedro, where locals can go with their families is amazing.
Cabrillo Beach provides various ocean-related activities, scuba diving, windsurfing, kayaking, beach volley ball, fishing, swimming, and surfing.
You can hand launch from the beach entrance to take advantage of the great kayak fishing opportunities or a relaxing paddle with a dramatic look back at the coast.
Open: The parking lot opens at 5 a.m. and closes at 10 p.m., but you can hand carry and launch a kayak around the gate.
Fees: Parking is free for the first 20 minutes and then is $1.00/hr to a maximum of $9.00 per day. Parking is $2.00/hr for vehicle and boat trailer to a maximum of $15.00 per day. There is no extra charge for the boat launch ramp. Vehicles with a boat trailer attached may be left over night or for several days at $15.00 per day. Vehicles without a boat trailer attach cannot be left over night and may be towed if left past 10 p.m.. Payment in cash only.

Average
Temp
Jan
Feb
Mar
Apr
May
Jun
Jul
Aug
Sep
Oct
Nov
Dec
High
66
67
68
71
72
75
78
78
78
75
71
67
Low
46
49
49
51
55
58
61
62
61
57
50
40
Lake Facilities: Cabrillo Beach is a popular swimming, fishing and boating destination. It is located within a port complex. Inside the breakwater, the water is calm and relaxing, but just outside is the ocean surf, perfect for those trying to catch a few waves. The facilities include a public boat launch, windsurfing, volleyball courts, picnic area, barbecue grills, swimming, surfing, tide pools, restrooms, showers, and bait and tackle. Nearby, situated is the Cabrillo Marine Aquarium. Cabrillo Beach has a paved boat launch ramp.
The boat launch ramp is best reached from Shoshonean Road off Via Cabrillo Marina. The boat launch ramp and parking lot open at 5:00 a.m. and closes at 10:00 p.m