Cherry Lake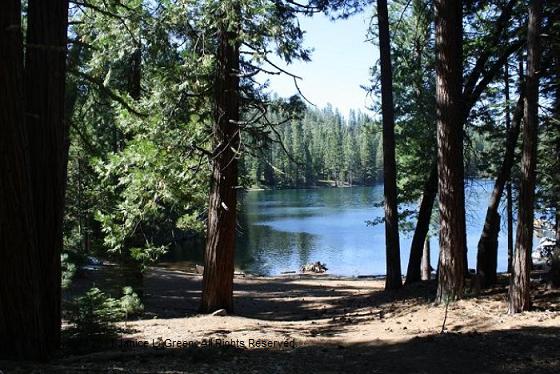 Cherry Lake Canoe, Kayak, SUP & Kayak Fishing Information
If you like peace and quiet in one of the most beautiful places on earth, look no further, this is it! M
ost people know very little about this enchanting lake located on the western side of the beautiful Sierra Nevada mountains. Cherry Lake is a true kayaker's getaway from the hustle and bustle of everyday life, inviting you to enjoy the tranquility of a remote mountain lake.
Photo Credit Virginie De Bel Air
The sheer beauty of this destination will blow you away. Cherry Lake is known for its vibrant blue skies, sparkling waters and incredible kayaking opportunities. There are numerous small lakes within hiking distance. It's also close enough to Yosemite that you can camp at the lake and visit the Yosemite Park by day.
Kayak anglers flock to Cherry Lake every year, plotting their next catch of Kokanee salmon, eastern brook, German brown, and rainbow trout. Patrol the lake in your kayak, with your hook baited and your eyes on the lookout for the beauty that surrounds you.
Average
Temp
Jan
Feb
Mar
Apr
May
Jun
Jul
Aug
Sep
Oct
Nov
Dec
High
56
59
62
68
77
87
94
94
88
70
63
56
Low
32
34
36
40
45
51
56
65
50
42
35
31
Open: The lake is open all year, but the lake access road is subject to winter closure. Beginning September 2010 the gate on the road across Cherry Lake dam will be closed for the fall and winter season. Access to the area east of Cherry Lake will be restricted to foot travel. The best time to visit Cherry Lake is June through October. The campground is open from late April through October.
Fees: Lake access is free for boat-in camping. There is a fee to camp, but no launch or day use fee.
Lake Facilities: Cherry Lake visitors enjoy camping, boating, fishing and hiking, power boating, canoeing, kayaking, sailing, windsurfing, waterskiing, and a launch. Sandy beaches are located on the eastern side of the lake, but you can only access this area by boat.