Eagle Lake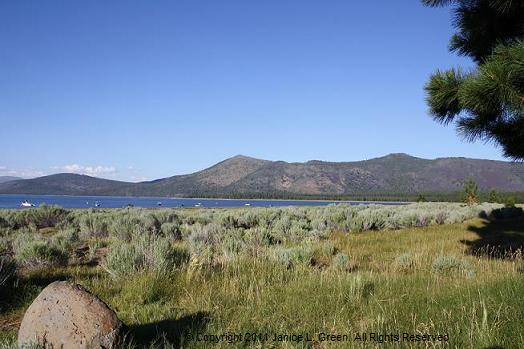 Eagle Lake Kayak, Canoe, SUP & Kayak Fishing Information
Eagle Lake features all types of boating and is a favorite location for sailing and windsurfing due to the typical strong wind conditions, especially during the late afternoon. There are four public boat launch accesses. One launch is located in the middle of the western shore. Eagle Lake Recreation Area is located on the south shore of Eagle Lake sixteen miles north of Susanville.
There are so many activates to enjoy at Eagle Lake including kayaking and SUP boarding. Stand up paddleboards are long, sturdy boards similar in shape to a surfboard that evenly balance on the water allowing easy access to stand or kneel on the board. Nestled in the Lassen National Forest, there is no where else you can compete for the one-of-a-kind Eagle Lake trout. Huge trout averaging in the 4 to 5 pound range are frequently caught in the fall at Eagle Lake with the record weighing in around 15 pounds. The trout fishing season opens on the Memorial Day weekend and closes on December 31st, but Eagle Lake Road, is subject to road closures due to snow. Eagle Lake Marina is located at the southern end of the lake.
The Ultimate Paddlers Guide to 264 Extraordinary Flat Water Destinations in California. BUY HERE

Kayaking California's Flat Waters is the most beautiful and informative resource available for California paddling enthusiasts.
Average
Temp
Jan
Feb
Mar
Apr
May
Jun
Jul
Aug
Sep
Oct
Nov
Dec
High
41
47
53
61
70
80
88
87
78
66
51
42
Low
21
26
29
33
39
46
50
49
42
34
27
21
Open: Eagle Lake Road is closed from late fall to late spring due to heavy snowfall. The campgrounds are open from mid-May to October 31st. Boating is allowed daily.
Fees: There are fees to camp, fish and to launch.
Lake Facilities: Eagle Lake provides boating, swimming, water skiing and sailing opportunities. Visitors also enjoy the plentiful trout fishing. A boat ramp sits near the
campsites, and a beach is located at the nearby Aspen Campground.
There are fthree boat launches, boat rentals, a full-service marina, power boating, swimming, fishing, sailing, windsurfing, jet and waterskiing, hiking and bicycling trails. There are coin showers at Eagle Lake Marina. Two launches are situated on the south shore, and the last launch is located on the northern shore.