Englebright Reservoir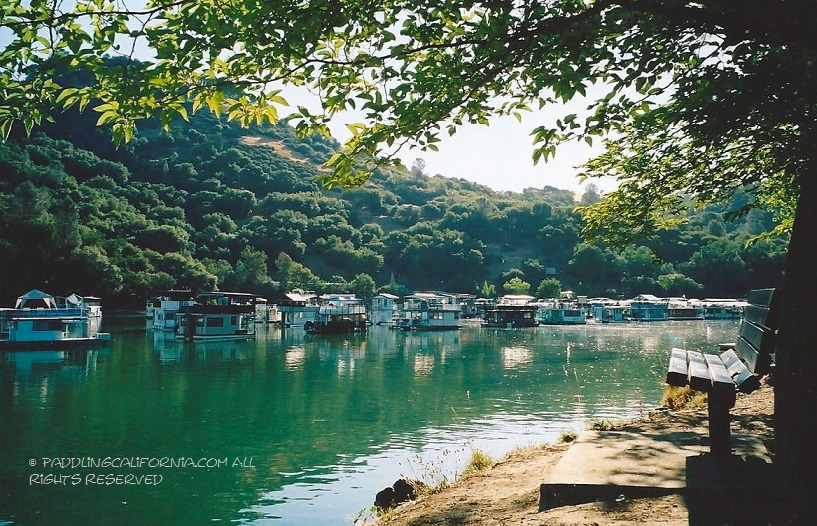 Englebright Reservoir Kayak, Canoe, SUP & Kayak Fishing Information
Englebright Reservoir is a haven for paddling enthusiasts. Whether you canoeing or kayaking, you'll enjoy the fr
esh aroma of pine and the pristine water of Englebright Reservoir, where hungry fish are plentiful and the views are magnificent.
All camping at Englebright Reservoir is boat-in camping. There are one hundred boat-in campsites at seventeen campground areas along the nine mile long lake. Camping and mooring your boat overnight is allowed in designated areas. Plan your time of arrival carefully so you don't arrive too late in the day to paddle out and set-up your campsite.
The area above Upper Boston is closed to waterskiing, but it is a perfect place to camp and paddle. The boat wake action is more moderate in this area than in the lower portion of the reservoir. The reservoir's 50 m.p.h. boat speed limit, and warm water temperatures, attract many watersport lovers. Two boat launches are located near the dam at the bottom southern tip of the reservoir off of Mooney Flat Road.
Kayaking is allowed all year twenty-four hours a day with running lights at night. Boat-in camping and paddling under the stars at Englebright Lake will be an experience you will never forget.
Due to narrow canyons and sharp bends, the upper 4 miles of the lake are not suitable for waterskiing and/or towing any type of inflatable device. Therefore, these activities are restricted to the lower five miles of the lake. A counter-clockwise direction of travel is strictly enforced for the safety of park visitors.
California Department of Fish and Game plants Englebright Reservoir with 18,000 rainbows in the 10 to 12 inch range in the springtime, which offers the best time of year for trout fishing. Both largemouth and smallmouth bass are frequently caught here too. The best area on the reservoir to fish is in the northeast arm of the reservoir that has a 5 m.p.h. boat speed limit.
Average
Temp
Jan
Feb
Mar
Apr
May
Jun
Jul
Aug
Sep
Oct
Nov
Dec
High
57
69
62
69
76
86
93
93
87
77
630
57
Low
33
36
38
40
46
52
56
54
51
44
37
32
Open: The reservoir allows boating twenty-four hours a day seven days a weeks all year with running lights at night. The boat speed limit is 50 m.p.h.
Fees: There isn't any fee to camp from October 1st to April 31st. There is a day use and
launch fee.
Lake Facilities: At the full-service marina, there are showers, groceries, a laundromat, water and ice, and boat rentals (including canoes). The reservoir's facilities include two boat launches, fishing, power boating, swimming, sailing, windsurfing, jet and waterskiing, hiking and portable restrooms. One boat launch is located at the Narrows and the other launch is at Joe Miller's Ravine.