Florence Lake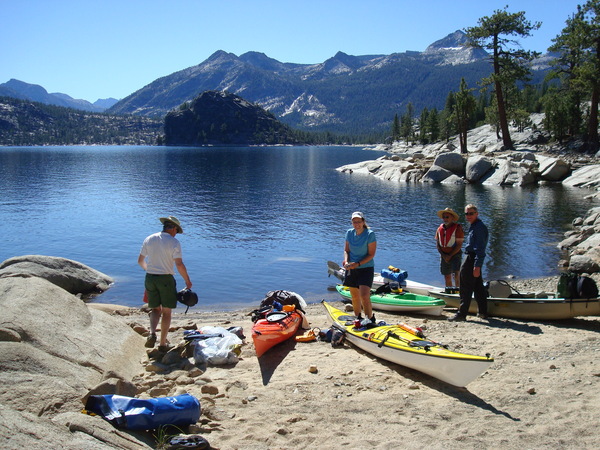 Photo Credit Ann Heiniger
Florence Lake Kayak, Canoe, SUP & Kayak Fishing Information
After reaching this destination, which is quite an accomplishment to say the least, the rewards are well reaped at this remote paddling haven. Florence Lake rests at a high elevation encompassed by towering mountains scattered with stands of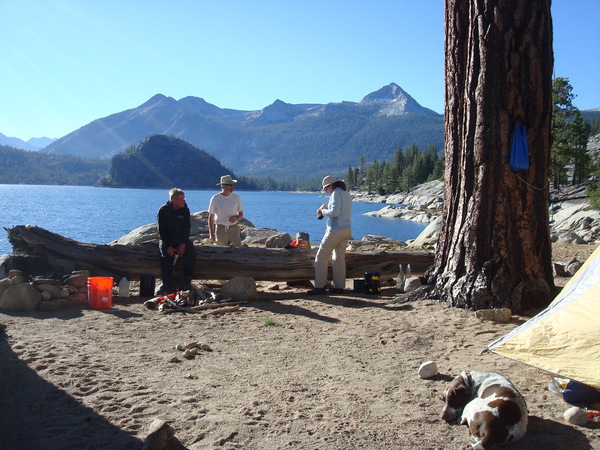 huge ponderosa pines. Large boulders protrude from the water's surface during low water level conditions. On the way to Florence Lake is Ward Lake, a gorgeous tiny lake with several primitive campsites over looking the lake.
Photo Credit Ann Heiniger
Only a few anglers go to this remote destination set at 7,328' feet elevation which may be due to the difficult drive to get here, or it could be the slim trout pickings. The trout limit is five per day, but the lake isn't stocked with very many rainbow trout, similar to Thomas Edison Lake, so your odds of reaching the limit are pretty low. Your best chance for landing one of these lone critters is to troll for trout, at a slow pace along the western shore.
Average
Temp
Jan
Feb
Mar
Apr
May
Jun
Jul
Aug
Sep
Oct
Nov
Dec
High
46
46
47
51
57
66
74
73
67
59
50
46
Low
26
25
26
29
35
42
48
48
44
37
30
27
Open: The lake is open daily for kayaking from about Jun
e to September, twenty-four hours a day, with running lights at night. Snow conditions can alter these dates. There is a 15 m.p.h. boat speed limit during the day and a 5 m.p.h. speed limit at night.Fees: There are fees to camp, for pets and for the use of the ferry, but there isn't any day use or launch fee.
Facilities: Florence Lakes facilities include a boat launch, swimming, fishing, boating, hiking and horseback riding trails. Jet and waterskiing are not allowed. Pets are allowed on a leash.