Frenchman Lake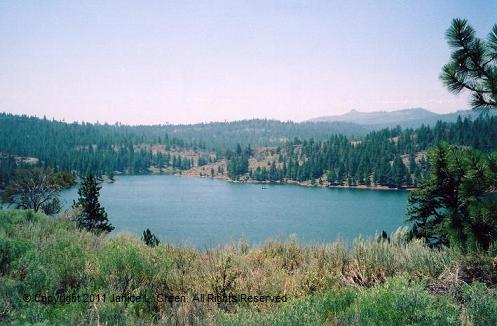 Frenchman Lake Kayak, Canoe, SUP & Kayak Fishing Information
Nestled at the base of pine-covered foothills in the high desert at the headwaters of the Feather River on Little Chance Creek lies this exquisite paddling get-a-way Frenchman L
ake is located in Plumas County surrounded by forested lands. Frenchman Lake is located thirty miles northwest of Reno, Nevada, off of Highway 70 at 5800' feet elevation.
The lake's large size can still be enjoyed by novice paddlers if they paddle around the eastern arm by the main launch area. Or there is a hand launch access located at Lunker Point. Two concrete boat ramp launching sites accommodate the variety of water sports enjoyed on the lake's more than 1,500-acre surface. Kayaking, canoeing, water and jet skiing are popular warm weather sports here.
Miles of scenic hiking trails wind through the park and around the lake, providing an array of photographic opportunities. Mule deer are often sighted grazing along the shore.

Average
Temp
Jan
Feb
Mar
Apr
Jay
Jun
Jul
Aug
Sep
Oct
Nov
Dec
High
43
47
53
60
68
78
87
86
78
66
53
44
Low
30
24
29
33
40
48
54
52
44
35
26
20
Frenchman Lake is top notch rainbow trout fishing destination with trout in the 15 to 16 inch class The best approach is to fish in the early spring and late fall when the bite on this lake can be spectacular. The lake's numerous shallow coves also make it a popular lake for fly fishing. Rainbow trout, including Eagle Lake strain, are stocked in Frenchman
It also contains Kamloop-strain Rainbows, Brookies, Browns, and some catfish. The lake consists of two sections connected by a main channel. .The southern section that most flyfish are the areas north of the boat ramp and Crystal Point.