Green Valley Lake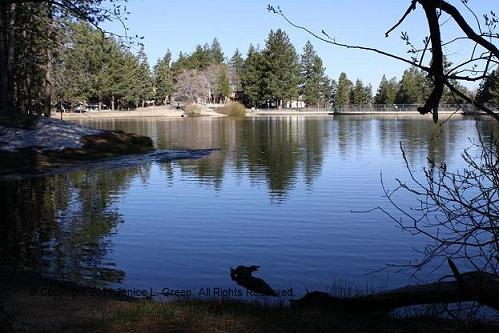 Green Valley Lake Kayak, Canoe, SUP & Kayak Fishing Information
Green Valley Lake is located near Arrowbear in the San Bernardino National Forest in Southern California. It is centered between Lake Arrowhead and Big Be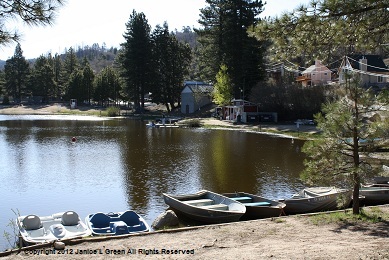 ar Lake, providing ample recreational opportunities in the area's pine-covered mountains. Hiking, kayaking, fishing, and mountain biking are favorite recreational activities at Green Valley Lake. it's a wonderful experience of nature's best.
Green Valley Campground is located about a mile from this beautiful alpine lake, near Arrowbear, the midway point between Lake Arrowhead and Big Bear.
Green Valley Lake is known for its excellent trout fishing opportunities. Trout are the main action here. There are also bass, catfish, and crappie in the lake. Fishing is permitted daily from 5:30 a.m. to 8:00 p.m. The lake is frozen over in the wintertime until late spring. No ice fishing is allowed.There is a fee to fish but parking is free. The limit is five trout or twenty-five crappies. All largemouth bass are to be released. Bait fisherman must keep their catch. Catch and release are with artificial lures only. Float tubes are not allowed. The lake is stocked twice a month.
Average
Temp
Jan
Feb
Mar
Apr
May
Jun
Jul
Aug
Sep
Oct
Nov
Dec
High
44
45
52
59
68
76
81
81
75
63
51
44
Low
30
30
32
42
49
57
57
61
51
42
35
30
Open: The lake is open year-round except when the lake freezes over beginning December to February. Kayaking is allowed from 6:00 a.m. to 8:00 p.m. The campground is open May 1st through October.
Fees: There is a fee to camp , to fish and to rent a kayak.
L
ake Facilities: The lake offers hiking, and biking trails, fishing, camping, picnicking, barbecue grills, and a swimming beach. No private boats are allowed but there are canoes, kayaks, pedal boats, or paddle boats for rent to explore the quaint shoreline for a reasonable price at the boat house. Boat house is open from 6:00 a.m. to 8:00 p.m.