Gull Lake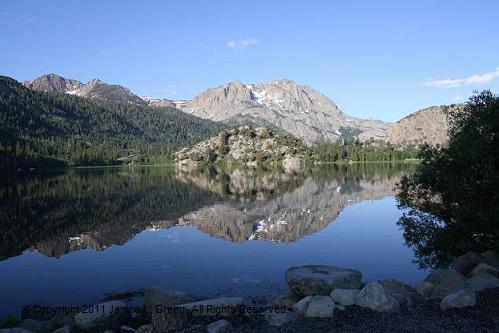 Gull Lake Kayak, Canoe, SUP & Kayak Fishing Information
For those who are interested in paddling on a lake surrounded by breathtaking scenery, Gull Lake is the place to go. The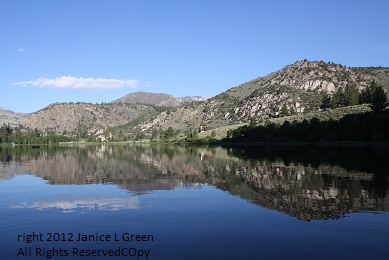 spectacular views of the snow-capped Sierras rising above unbroken miles of National Forest. are stunning. Come paddle Gull Lake and experience the irresistible calling of the High Sierras. City lights will never seem the same. If you are looking for a cool summer retreat during those hot summer months, comes up to Gull Lake where there is always something pleasurable to do!
Gull Lake has a boat landing, a community park and center with playground and tennis courts and a campground, but this picturesque little alpine lake may not offer much in the way of a long distance paddle. However, the scenic shoreline, minimal amount of boat traffic, and a quiet atmosphere provide the perfect environment to spend a peaceful afternoon floating amongst an array of scenic splendors. Windsurfing, jet and waterskiing are not permitted on Gull Lake, which reduces the amount of noise and boat congestion.
Gull Lake is a popular float tube and kayaking angling destination for its trophy size rainbow and Alpers trout. Thls lake may not be very big, but it has large fish plants. 38,000 rainbow trout in the 10 to 12" range, and 10,000 cutthroat fingerlings are planted by the Department of Fish and Game per year. The "Fisherman Trail" extends along the west end of the lake, between the campground entrance and the Gull Meadows walk-on boat loading dock.
Average
Temp
Jan
Feb
Mar
Apr
May
Jun
Jul
Aug
Sep
Oct
Nov
Dec
High
40
44
50
58
66
75
83
82
75
65
53
42
Low
19
22
26
31
39
47
53
51
44
35
27
20
Open: The lake is open daily from the last weekend in April to October 31st one-half hour before sunrise to sunset for kayaking. Gull Lake has a 10 m.p.h. boat speed limit.
Fees: There is a free launch area, (and no day use fee), to the left of the marina. The campground charges a fee to camp and the marina charges a fee to launch.
Lake Facilities: The facilities include a boat launch, marina, tackle shop, restrooms, running water, and swimming if anyone is brave enough to take a plunge in the icy-cold water. Windsurfing, jet and waterskiing are not permitted.