Huntington Lake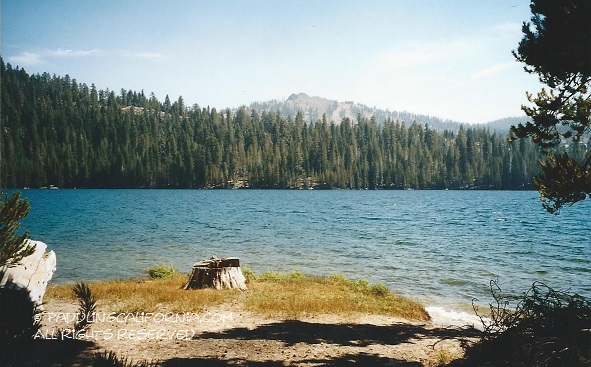 Huntington Lake Kayak, Canoe, SUP & Kayak Fishing Information
Huntington Lake is a popular location for sailing regattas held during the
summer months due to the frequency of gusty afternoon wind conditions. In fact, Huntington Lake is one of the top sailing lakes in the world. If sailing isn't your idea of fun, the lake also lends itself to waterskiing, canoeing, kayaking, or any other water sport you can think of. If you are looking for a cool summer retreat during those hot summer months, come up to Huntington Lake where there is always something to do!
Huntington Lake provides excellent kayak angling opportunities for rainbow trout, kokanee salmon, brown and brook trout. The lake is planted with 52,000 rainbow trout, in the 10 to 12-inch class, along with thousands of fingerling kokanee salmon, spaced throughout the summer on a regular basis.
Average
Temp
Jan
Feb
Mar
Apr
May
Jun
Jul
Aug
Sep
Oct
Nov
Dec
High
46
46
47
51
57
66
74
73
67
59
50
26
Low
26
25
26
29
35
42
48
48
44
37
30
27
Open: Huntington Lake is open daily all year to boating, twenty-four hours a day, with running lights at night. The lake's water level is lowered in the wintertime for spring melt-off and the remaining water is frozen over.
The boat speed limit is 50 m.p.h. from 6:00 a.m. to 8:00 p.m. and 5 m.p.h. from 8:00 p.m. to 6:00 a.m., except within one-hundred feet of the shoreline and in the restricted 5 m.p.h. zones.Fees: There is a free public boat launch which has a fee for parking. The campgrounds charge a fee to camp and for pets.
Lake Facilities: There is a public boat launch, boat rentals, (including kayaks and canoes), marinas, water, concession stand, a grocery store, restaurants, sailing, waterskiing, swimming, fishing, power boating, hiking, bicycling and horseback riding trails.
Huntington Lake offers abundant year-round outdoor recreational activities. Hiking, c
amping, cycling, horseback riding, backpacking, water sports, and sailing are popular during warmer months. During the wintertime, outdoor enthusiasts head to Huntington Lake for cross-country skiing, snowshoeing, and snowmobiling.