Indian Creek Reservoir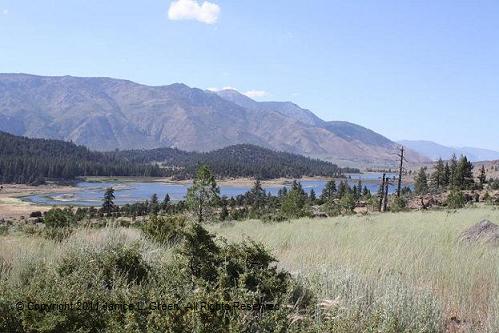 Indian Creek Reservoir Kayak, Canoe, SUP & Kayak Fishing Information
Whether you like to hike, camp or just get outside with your family, Indian Creek Reservoir is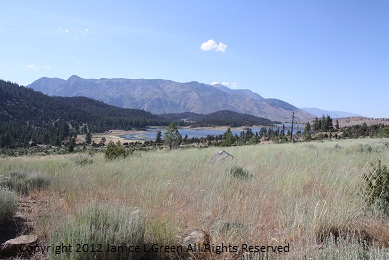 the place to go. Located about forty miles southwest of Carson City, it rests on the eastern slope of the Sierra's, at an elevation of 5,650 feet.
Many recreational opportunities are available at Indian Creek including camping, picnicking, hiking, fishing, sailing, mountain biking, kayaking and canoeing.
There is an abundance of wildlife such as black bears, coyotes, porcupines, squirrels and mule deer. Bird species you may see include golden and bald eagles, and several types of hawks and owls, woodpeckers, jays, blackbirds and sparrows. In spring and fall, ducks and geese frequent the area. You may also catch sightings of White Pelicans, Eared and California Quail skittering about.
The Ultimate Paddlers Guide to 264 Extraordinary Flat Water Destinations in California. BUY HERE

Kayaking California's Flat Waters is the most beautiful and informative resource available for California paddling enthusiasts.
Creek. On the east side of the Sierra Nevada near Markleeville sits one of the most unusual trout fishing spots in California. Indian Creek Reservoir holds a good population of rainbow, cut throat and brown trout. The Alpine County Fish and Game Commission stocks 4,000 to 5,000 pounds of rainbows, ranging from catchables to 7 pounders, and the Department of Fish and Game stocked 5,000 subcatchable rainbows, so trout fishing can be pretty good here. A variety of species of fish have been stocked over the years, but currently rainbow trout dominate.
Average
Temp
Jan
Feb
Mar
Apr
May
Jun
Jul
Aug
Sep
Oct
Nov
Dec
High
44
57
51
57
66
75
83
82
74
65
53
44
Low
18
20
24
28
34
40
44
43
37
29
22
17
Open: The campground and lake are open at the end of April to mid-October weather permitting. The maximum boat speed is 10 m.p.h. Kayaking is allowed from sunrise to sunset, 7 days a week. In late April, the dirt road is passable without four-wheel-drive.
Fees: There is a fee to camp.
Lake Facilities: Many recreational opportunities are available at Indian Creek Reservoir including camping, picnicking, fishing, sailing, and m
ountain biking, A paved boat-launch ramp is on the road to the campground, but it is only open in the summer for small watercraft. There are also a few hikes in this area.