Kelly Lake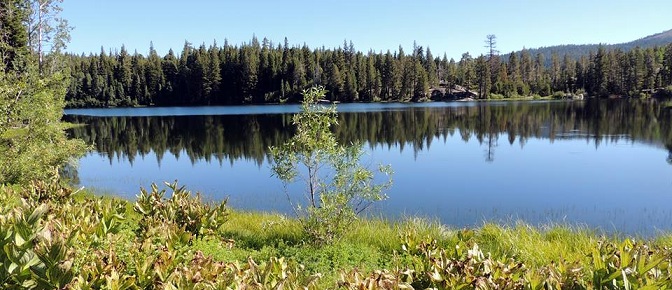 Photo Credit Bre McGloughlin
Kelly Lake Kayak, Canoe, SUP & Kayak Fishing Information
This seldom paddled lake is perfect for those who enjoy drifting quietly on calm waters at isolated destinations. An uncrowded atmosphere and breathtaking views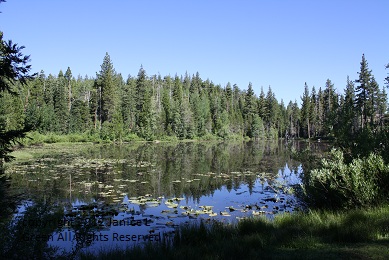 provide quiet solitude while floating on its peaceful waters, which is about all you can do on this less than a quarter-of-a-mile shore-line lake. One drawback to Kelly Lake, (besides its size) is the water surface was completely overgrown with a water shield plant when I was here.
There was a small unpaved hand launch area along the lake access road. There aren't any camping facilities located at Kelly Lake. The nearest campground is at Lake Valley Reservoir, which is located a couple of miles southwest off of Lake Valley Road.
Kelly Lake is planted with a few, not many, rainbow trout and fingerlings, but due to the abundance of weeds and lily pads overtaking the lake's water surface, you're liking to call it a day after a few casts when your lure gets hung up on the water vegetation. For those who have a lot of patience, the best fishing action is in the springtime right after the ice melts.
Average
Temp
Jan
Feb
Mar
Apr
May
Jun
Jul
Aug
Sep
Oct
Nov
Dec
High
40
42
45
52
61
71
79
79
72
62
47
40
Low
14
17
21
25
31
31
41
41
45
28
21
15
Open: Boats with motors are not allowed. Kelly Lake is open daily for boating from about the beginning of June to the end of November. Boats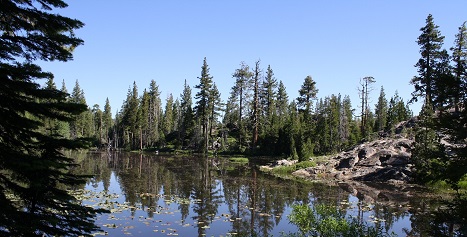 with motors are not allowed.
Fees: There aren't any day use of launch fees.
Lake Facilities: The facilities consist of vault toilets, fishing, swimming, hiki
ng, inner tubing and rowing. Powerboats and jet skis are not allowed.