Kidd Lake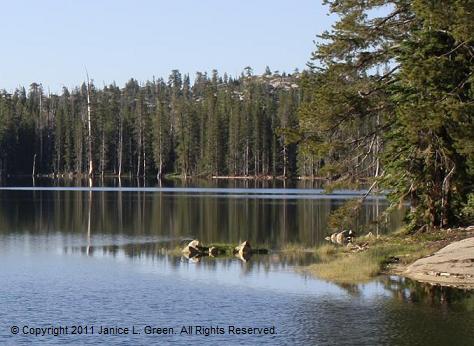 Kidd Lake Kayak, Canoe, SUP & Kayak Fishing Information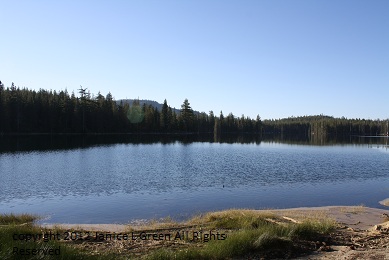 Kidd Lake is a remote paddling. retreat ideal for venturous kayakers. The lake level is raised and lowered daily for power generation purposes, so the shoreline is sometimes muddy. Long Lake, a natural lake with crystal-clear water, is just one of many beautiful destinations within hiking distance. However, the rocky dirt lake access road deters most paddlers from going here. RVs and vehicles pulling trailers should not attempt to drive on the lake access road. The nearest designated campground is located at Donner Lakes, but at Cascade Lakes there were a few pitched tents in the woods.
I didn't see any designated launching, parking area, and there w
as only a limited places you could pull your vehicle to the side of the narrow road and hand launch. It is advisable to paddle this location with a companion. When I was there in 2010 there were bear sightings during the daytime by hikers.
No gas powered motors are allowed on either lake so you're probably thinking, this should be an ideal destination to kayak fish. Right? Well, you had it half right. Kidd and Cascade Lakes are superb for flat water paddling, before water is drawn down to mud hole levels that is, but the fish taken here are few to none. Those that are caught are tiny four-inch brook trout which 4,000 are planted each year.
Average
Temp
Jan
Feb
Mar
Apr
May
Jun
Jul
Aug
Sep
Oct
Nov
Dec
High
40
42
45
52
61
71
79
79
72
62
47
40
Low
14
10
21
25
31
37
41
41
45
28
21
15
Open: Boating is allowed daily from late May to late October weather permitting. Only electric motors are permitted at Kidd Lakes.
Fees: There aren't any day use or launch fees.
La
ke Facilities: There is a small primitive dirt boat launch at Kidd Lake, hiking and bicycling trails, sailing, fishing, windsurfing and swimming. There are vault restrooms available. Only electric motorboats are allowed, but good luck getting your boat to either of these lakes.