Kirkwood Lake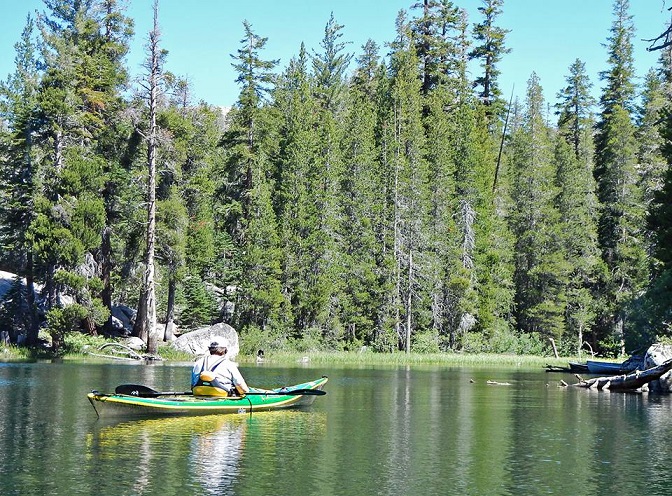 Photo Credit Jim Snyder
Kirkwood Lake Kayak, Canoe, SUP & Kayak Fishing Information
The radiant beauty of this tiny alpine haven located amidst magnificent pines and a boulder-covered shoreline would be an ideal paddling destination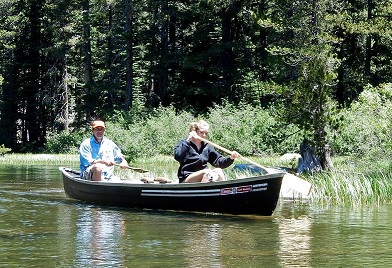 , if it weren't for the crowds. The lake's spellbinding scenic terrain can still be enjoyed in the early morning at this crowded destination. During the late spring and the early fall when the crowds are gone or during midweek are the best times to enjoy a short tranquil paddle around Kirkwood Lake.
The timbered shoreline surrounding Kirkwood Lake helps protect it from gusty winds. The huge boulders along the shoreline and in the camping area provide impressive sights and a one-of-a-kind paddling experience. Lake front shady campsites scattered throxughout a towering pine forest provide breathtaking views of this beautiful lake.
The mountains that surround Kirkwood Lake form impressive sights while fishing on its peaceful waters for the few small-sized 1000 rainbow trout that are stocked yearly. It is an stunning retreat, but the parking and number of campsites are limited, which are available on a first-come, first-served basis.
Average
Temp
Jan
Feb
Mar
Apr
May
Jun
Jul
Aug
Sep
Oct
Nov
Dec
High
44
47
51
57
66
75
83
82
75
65
53
44
Low
18
20
24
28
34
40
44
43
37
25
22
17
Open: The lake is closed from about mid-October to mid-June for boating and camping due to heavy snowfall. Motorized boats are not allowed. Boating is allowed daily from sunrise to sunset. The lake has a 5 m.p.h. boat speed limit.
Fees: There is no day use or launch fee, but there is a fee to camp.
Lake Facilities: Boats with motors, and jet or waterskiing are not permitted. Pets are allowed on a 6' foot leash. NOTE: I don't recommend driving an RV to this location.