Lake Chabot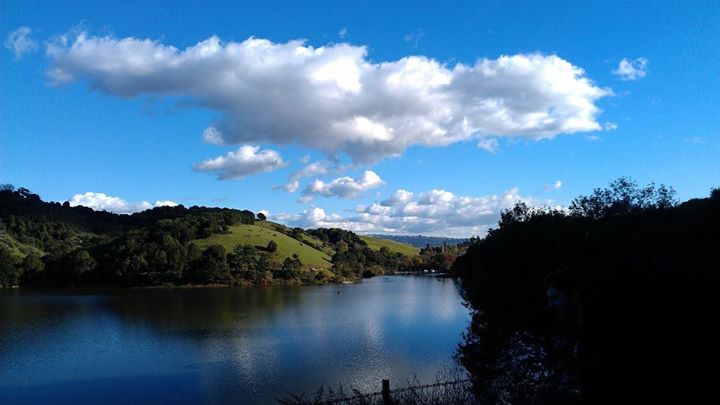 Photo Credit Tyler Straub
Lake Chabot Kayak, Canoe, SUP & Kayak Fishing Information
This small 315 acre lake lies in the heart of Castro Valley but you'd ne
ver know it due to the spectacular scenery, that in turn makes Lake Chabot a kayakers haven. Enjoy the scenery and wildlife while paddling along the lake's seven miles of shoreline. Wildlife that might be spotted include deer, raccoon and a wide variety of birds, including heron, and cormorants.
Photo Credit Ana MayPrivate watercraft may not be launched except for row boats, canoes, kayaks, electric trolling motorboats and scull boats, twenty feet or less in length. Boats with motors are not permitted at all on the lake.
Lake Chabot is a popular destination for trout anglers due to its regular trout planting program. The best trout action is from the fall through the spring months. Largemouth Bass have been hooked here including the lake record, a 17 lbs. 10 oz. caught in 2002. Catfish, Crappie and Bluegill can provide good summertime fishing.
The Ultimate Paddlers Guide to 264 Extraordinary Flat Water Destinations in California. BUY HERE

Kayaking California's Flat Waters is the most beautiful and informative resource available for California paddling enthusiasts.
Average
Temp
Jan
Feb
Mar
Apr
May
Jun
Jul
Aug
Sep
Oct
Nov
Dec
High
58
61
63
67
69
73
75
76
76
73
65
59
Low
42
43
44
46
49
53
54
55
55
52
45
41
Open: The park is open daily from 5:00 a.m. to 10:00 p.m.. However, boating is only allowed from sunrise to sunset. Boating is allowed year-round. Boats with motors are not permitted. Kayaks must be clean and dry. Boats that fail the quagga mussel inspection will not be allowed to launch.
Fees: There is a fee to park, to fish, to launch, to camp, for day use, boat inspection and for pets. Canoes, kayaks, float tubes with full chest waders and scull craft twenty feet and under may be hand carried in and launched for a fee. All water craft entering Lake Chabot must be inspected for quagga mussels.
Lake Facilities: There is a snack shop, marina, kayak and canoes rentals, fishing,
hunting, hiking and biking trails, sailing, windsurfing, but no motorboats or jet skis. Leashed pets are allowed. Most of the hiking trail is paved but there are trails here and there that are off the beaten path. Those are fun to explore and allow you to truly immerse yourself in the outdoors.