Lake Elsinore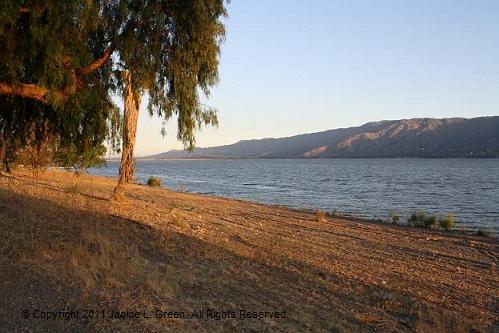 Lake Elsinore Kayak, Canoe, SUP & Kayak Fishing Information
Lake Elsinore is located in the foothills of the Ortega Mountain Range. It is the largest fresh water lake in Southern California and an extremely popular lake for all t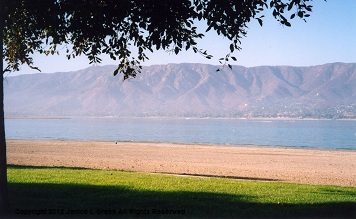 ypes of aquatic recreational activities, especially on the weekends during the summer. If you plan a trip here during the summer, I would recommend paddling this lake at sunrise, on a weekday to avoid all of the watercraft congestion and the scorching heat.
There is a 5 m.p.h. buoy zone around the lake's perimeter which keeps the fast-moving watercraft toward the center of the lake, though I have hesitated a number of times wondering if a few speedboats were going to be able to slow down in time before entering the 5 m.p.h. zone.
There is a public beach located next to the public boat launch along Grand Avenue with a limited number of trees for shade. Lake Elsinore provides an unforgettable fishing experience for largemouth bass, catfish, white and black crappie, bluegill and a variety of pan fish, but there isn't any trout. Fishing is only allowed in three designated areas along Lakeshore Drive.
Average
Temp
Jan
Feb
Mar
Apr
May
Jun
Jul
Aug
Sep
Oct
Nov
Dec
High
66
68
71
0
77
83
98
98
93
84
73
67
Low
38
40
43
46
51
56
61
53
58
51
420
27
Open: Lake
Elsinore is open daily year-round for boating from sunrise to sunset. There is a 35 m.p.h. boat speed limit. No Wake Zone located between shoreline and the No Wake buoy- line. A 35 m.p.h. zone is located between the No Wake buoy-line to the center of the lake.
The maximum boat speed limit is 35 m.p.h. in the high speed zone on holidays and weekends between Memorial Day thru Labor Day. There is no boat speed limit in the high speed zone during all other days. The high speed zone (HSZ) is located between HSZ buoys in the center of the lake. Night boating is not allowed. All watercrafts must travel in a counter-clockwise direction outside the slow/no wake zone.
Fees: There are day use, a launch parking and a camping fees.
Lake Facilities: The facilities consist of a boat launch, windsurfing, jet and waterskiing, power boating, fishing and a couple of sandy beach swimming areas. Pets are allowed on a leash. Boat launching is available at Seaport Launch and water recreation along Lakeshore Drive (two miles from the campground).