Lake Hughes
Lake Hughes Kayak, Canoe, SUP & Kayak Fishing Information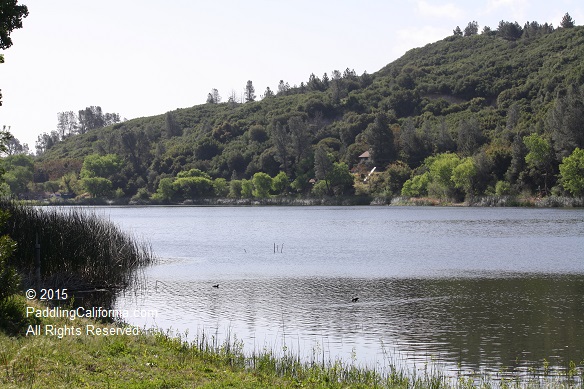 Paddle the sparkling water of Lake Hughes and experience the timeless beauty of the lake in the sky. At the first light of day, when the sun casts picture-perfect reflections onto the water's surface, is the ideal time to paddle Lake Hughes. The peaceful atmosphere provides a soul-stirring paddle. Lake Hughes is one of two small lakes located in the area that offers a pleasant interlude and spellbinding scenery.
A thick canopy of trees hugs the shoreline which provides a cool retreat from the hot sun in the summer months. Lake Hughes is an easy paddle ideal for novice paddlers. It is often overlooked by visitors due to its small size, unmarked location, and tiny parking lot. Picnicking spots are limited.
The lake is tiny with less than one mile of shoreline. The area is usually not congested with park visitors even on busy holiday weekends. Fishing, hiking, and and kayaking are the primary activities here.
Lake Huge is set is a community northwest of Palmdale, in the Angeles National Forest. It is a natural fed lake, and encounters low water level conditions during drought years. The Rock Inn is a must-see historical landmark located across the street from the campground. Kayak Fishing: Anglers can enjoy hooking an abundance of cat fish, blue gill, crappie, bass and red ear at Lake Hughes. The best time to nab a bass is in the springtime, but there's still good fishing action during the summer for bass and bluegill.
Average
Temp
Jan
Feb
Mar
Apr
May
Jun
Jul
Aug
Sep
Oct
Nov
Dec
High
54
56
61
67
75
84
91
91
68
75
63
550
Low
36
39
41
45
51
60
65
66
66
61
42
37
Open: The campground is open year-round. The lake can freeze over in the wintertime.
Fees: There's a fee to camp, but no launch fee.
Lake Facilities: The boat speed limit is 5 m.p.h. 10 horse powered boats maximum are allow. Swimming, float tubes, fishing, kayaking and
canoeing are permitted. Enjoy year-round offerings that will please the entire family. From fishing and swimming to paddle boarding, Lake Hughes is a wonderland combination of tranquility that will relax you all year long.