Lake Hughes
Lake Hughes Kayak, Canoe, SUP & Kayak Fishing Information
Area Map #36 Miles of Shoreline: 3/4 Lake Surface Acres: 35 Elevation: 3300' Address: 43667 Trail K Lake Hughes, CA 93532 Ph: 661 724-1845
Paddle Notes: Paddle the sparkling water of Lake Hughes and experience the timeless beauty of the lake in the sky. At the first light of day, when the sun casts picture-perfect reflections onto the water's surface, is the ideal time to paddle Lake Hughes. The peaceful atmosphere provides a soul-stirring paddle. Lake Hughes is one of two small lakes located in the area that offers a pleasant interlude and spel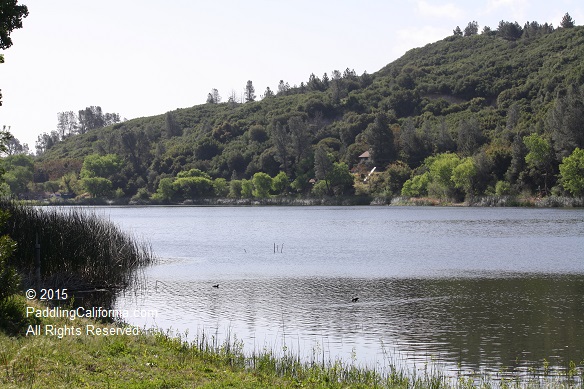 lbinding scenery.
A thick canopy of trees hugs the shoreline which provides a cool retreat from the hot sun in the summer months. Lake Hughes is an easy paddle ideal for novice paddlers. It is often overlooked by visitors due to its small size, unmarked location, and tiny parking lot. Picnicking spots are limited.
The lake is tiny with less than one mile of shoreline. The area is usually not congested with park visitors even on busy holiday weekends. Fishing, hiking, and and kayaking are the primary activities here.
Lake Huge is set is a community northwest of Palmdale, in the Angeles National Forest. It is a natural fed lake, and encounters low water level conditions during drought years. The Rock Inn is a must-see historical landmark located across the street from the campground.
Kayak Fishing: Anglers can enjoy hooking an abundance of cat fish, blue gill, crappie, bass and red ear at Lake Hughes. The best time to nab a bass is in the springtime, but there's still good fishing action during the summer for bass and bluegill.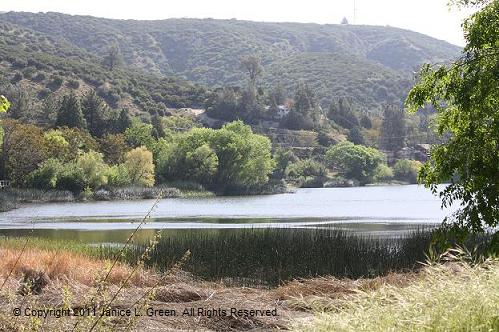 Wind & Weather Conditions: Lake Hughes lies within the high desert, where the summers are very hot and dry, and winters are cold and windy. This area is prone to forest fires. Erratic winds push fires over tinder-dry brush in areas that are under drought conditions.
Winds start up around 11:00-12:00 but they are not much of an inconvenience since it is an easy paddle back to the shore at any point on the lake, due to its small size. Call before departing for current water level conditions. As of July 2015 the lake is dried up.
Average
Temp
Jan
Feb
Mar
Apr
May
Jun
Jul
Aug
Sep
Oct
Nov
Dec
High
54
56
61
67
75
84
91
91
68
75
63
550
Low
36
39
41
45
51
60
65
66
66
61
42
37
Terrain: Lake Huges a top destination for nature lovers and is an ideal destination to chill out. Many adventurous souls seek out Lake Hughes due to its wilderness setting and more primitive camping options, but not everyone enjoys roughing it a little in the great outdoors.
Almost every lake promises something for everyone, but Lake Huge delivers. Just 60 minutes north of Los Angeles, Lake Huge offers a pleasant paddle for novice kayakers around its three-quarters of a mile shoreline. Lake Hughes natural beauty offers a nice escape from the hustle and bustle of a big city.