Lake Isabella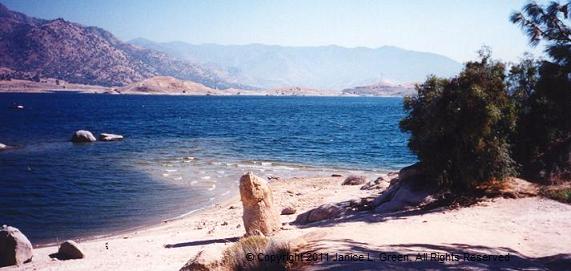 Lake Isabella Kayak, Canoe, SUP & Kayak Fishing Information
Lake Isabella reminds me of San Luis Reservoir. They both command your attention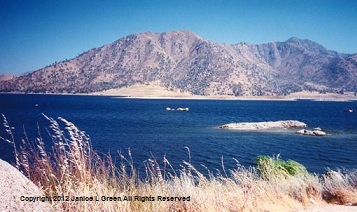 because of their size, shape and the sudden fierce wind conditions. Lake Isabella is one of the largest reservoirs in Southern California. It is not a good choice for novice paddlers, unless they stick to paddling the northern arm which provides a little shelter from the wind.
Because Isabella Reservoir is now maintained at lower levels, managing Kern River water supplies is challenging. Several agricultural districts normally store water in the reservoir in the spring, then draw on that water later in the year for irrigation needs. Lake Isabella is known as one of the best crappie lakes in California. It is also ranked as a top bass lake in the state, commonly producing 5 pound largemouth bass. In addition, there is also a healthy population of rainbow trout, bluegill and channel catfish. The Department of Fish and Game plants 66,000 rainbow trout in the 10 to 12" range per year.
Lake Isabella can provide for some excellent trout kayak fishing opportunities. Fishing in the spring and late fall will maximize your chances for superb trout action. You will have to fish deep in the summer as the water warms and the trout head deeper.
Average
Temp
Jan
Feb
Mar
Apr
May
Jun
Jul
Aug
Sep
Oct
Nov
Dec
High
59
63
66
73
80
90
97
96
90
80
67
50
Low
32
34
37
42
49
56
62
61
56
46
35
20
Open: Lake Isabella is open daily all year for boating an hour before sunrise to sunset. The boat speed limit is 35 m.p.h. and 5 m.p.h. two hundred feet of any shore. Boat permits are available at the marinas.
Fees: There is a fee to camp and for a boat permit, but there aren't any launch or day use fees. For boat permit information call the Lake Patrol at: Ph: 760 379-2806
L
ake Facilities: There are seven boat launches, two marinas, two swimming areas, power boating, fishing, jet and waterskiing, windsurfing, sailing and hiking trails.