Success Lake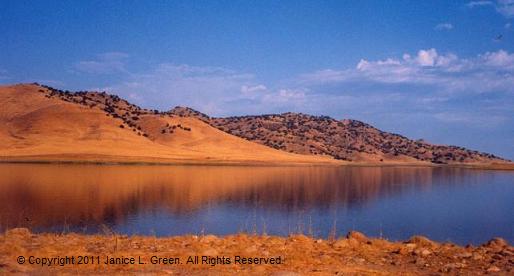 Success Lake Kayak, Canoe, SUP & Kayak Fishing Information
Success Lake is located in the foothills of the Sierra Nevada on the Tule River, five miles east of the town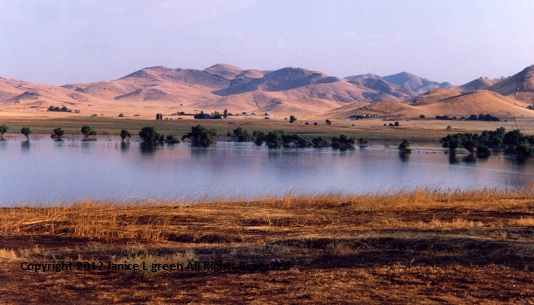 of Porterville. This large lake, surrounded by rolling hills covered with low brush, is a good six-hour paddle around the entire lake perimeter. There are all types of aquatic recreational opportunities for park visitors at Success Lake. Novice paddlers may only want to paddle the south fork of the lake which runs underneath the highway. It is the most scenic area on the lake as well.
The numerous times I have been to Success Lake, the atmosphere was quiet. There were no more than two boaters on the lake and the same number of campers. I recommend paddling this lake with a companion due to the minimal boat traffic and the lack of people in the vicinity. The long distance around Success Lake gives you plenty of time to contemplate life while paddling on calm water. The paved campsites have a minimal amount of shade, and it gets extremely hot here during the summer months, so you may want to bring a tarp for shade.
Lake Success is among the top quality bass lakes in California with bass in the 10 to 15 inch class. Other species of fish include crappie, catfish, and bluegill. Kayak fishing here can be tough due to the distance you need to paddle to reach the secluded coves. The best time of year to fish here is in the spring and winter, because it gets hotter than heck here in the summer months.
Average
Temp
Jan
Feb
Mar
Apr
May
Jun
Jul
Aug
Sep
Oct
Nov
Dec
High
58
65
70
77
85
93
98
97
92
83
68
58
Low
39
43
47
50
56
62
67
66
61
53
44
38
Open: Success Lake is open for boating seven days a week all year, twenty-four hours a day, with running light at night. There's no posted boat speed limit during the day, but there's a 5 m.p.h. boat speed limit on the lake at night. Jet and waterskiing are not permitted at night.
Fees: There are day use, launch, camping and pet fees
Lake Facilities: There are two boat launches, sailing, swimming, windsurfing, jet and waterskiing, fishing, boating, nature trails, and a grocery store one block away. Leashed pets are allowed.