Lower Salmon Lake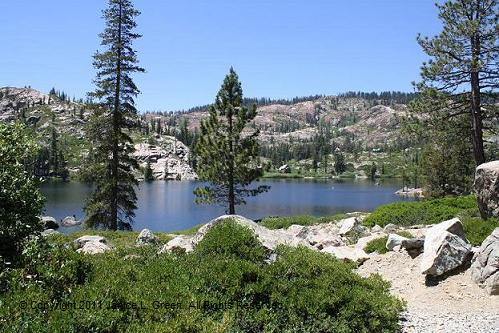 Lower Salmon Lake Kayak, Canoe, SUP & Kayak Fishing Information
The gorgeous landscape surrounding Lower Salmon Lake fills you with an utter sense of inner peace. The awe-inspiring sights of the striking terrain are overwhelming. It's no wonder the Gol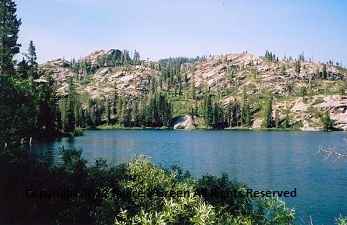 d Lakes Basin Area is a popular paddling getaway. Ringed by a rocky shoreline, this small enchanting alpine lake is an ideal location for individuals who enjoy a short leisurely fifteen minute paddle.
Lower Salmon Lake is the perfect spot to kick back and relax, giving thanks for all of the things you have to be grateful. There aren't any camping facilities at Lower Salmon Lake, which helps reduce the amount of crowds. However, its beauty still draws hordes of tourist, picnickers and paddlers.
Lower Salmon Lake draws visitors like bees to honey in the summertime due to its outstanding scenery. The lake only has three-quarters of a mile of shoreline, and is mainly used by visitors for picnicking, swimming, and floating around on inner tubes, but it does have a few kayak anglers that hope to land a rare big brown trout, or to snare one of the 3,000 fingerling rainbow trout that are planted annually by the Department of Fish and Game.
Average
Temp
Jan
Feb
Mar
Apr
May
Jun
Jul
Aug
Sep
Oct
Nov
Dec
High
48
50
54
60
69
78
85
85
80
69
54
48
Low
29
300
32
35
41
47
53
52
48
41
33
29
Open: The lake access road is kept open until the first snowfall then reopens usually by late spring. The nearby campgrounds are open from the beginning of June to mid-October. Boating is allowed daily, but only non-motorized boats are permitted.
Fees: There aren't any day use, launch or fees to park, but there is a fee to camp.
Lake Facilities: The facilities include fishing, non-motorized boats, hiking, swimming, hand laun
ch access, vault toilets, cabin rentals at Salmon Lake Lodge, and boat rentals (including kayaks and canoes). NOTE: Bring your own water. Beckworth Ranger Ph: 530 836-2575 Salmon Lake Lodge Ph: 530 757-1825