Marina del Rey Harbor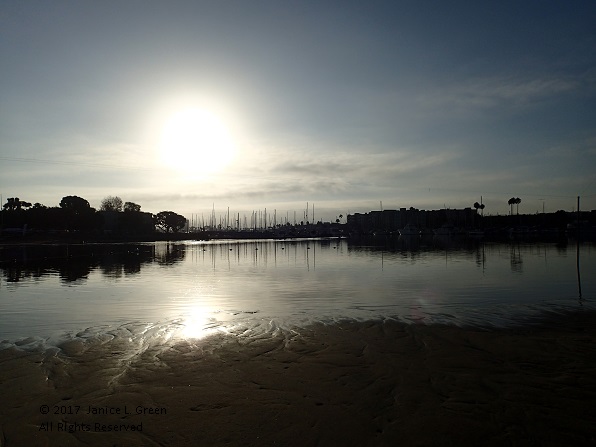 Marina del Rey Harbor Kayak, Canoe, SUP & Kayak Fishing Information
Enjoy an exhilarating paddle around Fisherman's Village. Or bait your hook and paddle off for some of the Marina's fantastic fishing. Marina del Rey Harbor offers an array of recreational activities including windsurfing, boating, swimming, volleyball, fishing, and a paved bicycling and walking path throughout the harbor. Or you can SUP paddle around the marina and look at the multi-million dollar yachts. You can also explore the Marina's basins by moonlight and paddle throughout the year.
A few special features about Marina del Rey Harbor are Chace Park located in Basin H, which has free outdoor music concerts June through October. Also, there is a huge 4th of July fireworks display and a Christmas boat parade the second Saturday in December, all of which provide pretty sights and sounds while paddling this picturesque harbor. NOTE: A school of leopard sharks caused quite a stir in Marina del Rey in August 2011. Officials say 50 or 60 of the sharks, some up to 5 feet long, began appearing near Mother's Beach.
The Ultimate Paddlers Guide to 264 Extraordinary Flat Water Destinations in California. BUY HERE

Kayaking California's Flat Waters is the most beautiful and informative resource available for California paddling enthusiasts.
Popular activities at Marina del Rey include kayaking, fishing, sailing, windsurfing, stand-up paddling, bicycling, rollerblading and walking. The more adventurous individuals, enjoy an exhilarating parasailing flight from Fisherman's Village.
Marina del Rey Harbor is the largest man-made small boat harbor in the world. The fish inside Maria del Rey Harbor you're likely to catch are spotted bay bass, sand bass, calicos and a few bonito, halibut and barracuda..
Average
Temp
Jan
Feb
Mar
Apr
May
Jun
Jul
Aug
Sep
Oct
Nov
Dec
High
64
83
62
63
64
66
69
70
71
70
67
65
Low
50
51
52
54
58
59
62
63
63
59
54
51
pen: Marina del Rey Harbor is open daily for boating all year, twenty-four hours a day, with running lights at night. There is a 5 m.p.h. boat speed limit in the harbor.
Fe
es: There are fees to park, to launch, to camp and for pets.
Harbor Facilities: The facilities consist of restaurants, kayak rentals, swimming, sailing, bicycling and walking paths, windsurfing, sandy beaches and restroom facilities.