Millerton Lake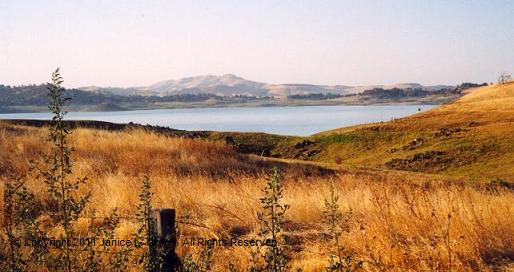 Millerton Lake Kayak, Canoe, SUP & Kayak Fishing Information
Fluctuating water levels drastically change the topographical appearance of the shoreline fr
om month to month, especially during the late summer. Novice paddlers can still enjoy this large lake by paddling up and back, along the shoreline where the Millerton Lake campground is located. There are many coves and inlets to explore on this section of the lake during the spring and early part of the summer.
Nestled between a series of foothills, plateaus and canyons in a remote area, this large lake with a diverse topography ranging from rocky boulders and cliffs to grassy beaches provides a scenic paddle and several boat-in campsites in the eastern tail end of Millerton Lake where the San Joaquin River flows into the lake.
Temperance Flat boat-in camping is located about 11 miles up the San Joaquin River channel from Winchell Cove. There are 25 sites, with vault toilets, picnic tables, and fire rings. The boat-In campground and an overnight mooring area for boats with self-contained sanitation.
To reach this section of the San Joaquin River you can launch from Millerton Lake, which is open for boating seven days a week year-round from sunrise to 10:00 p.m. Keep in mind when you are paddling this section of the San Joaquin River you are sheltered from the wind. The wind usually begins to blow around 11:00 a.m. on Millerton Lake, so you may encounter strong headwinds on your return trip to the boat launch. Late spring is the ideal time to paddle and camp here. It's a perfect destination for your next boat-in camping excursion.
Millerton Lake has a wide variety of fish species consisting of striped, spotted, large and smallmouth bass, American shad, channel catfish, white catfish, bluegill, and crappie, but in the 20 years I have been paddling here, I honestly can't recall seeing a single fishermen, catching a fish. Nor do I recall seeing many, if any, fish flapping on the water, but according to a local fisherman, this pretty destination provides a healthy population of striped bass. Also, many rainbow and brown trout are caught both in the upper portion of the lake, but more consistently below the dam. Anglers also pull in stripers, crappies, catfish, bluegill and various species of bass.
Average
Temp
Jan
Feb
Mar
Apr
May
Jun
Jul
Aug
Sep
Oct
Nov
Dec
High
55
61
65
73
84
92
99
97
91
81
65
44
Low
38
41
43
44
49
56
61
60
57
50
41
35
Open: Millerton Lake is open daily year-round for boating. Boating is allowed from sunrise to 10:00 p.m. There's a 5 m.p.h. boat speed limit at night and 35 m.p.h. speed limit during the day. Day use hours are November 1st to February 29th from 7:00 a.m. to 6:00 p.m.
and April 1st to September 30th from 6:00 a.m. to 10:00 p.m.
Fees: Millerton Lake charges a fee to launch, to camp, for day use and for pets.
Lake Facilities: The facilities consist of a full-service marina, swimming, sailing, windsurfing, hiking, bicycling and horseback riding trails, power boating, jet and waterskiing and fishing. NOTE: Three boat launches are closed during high water level conditions. The lake is open to all types of boating. Leashed pet are allowed.District Office Ph: 559 822-2332