Packer Lake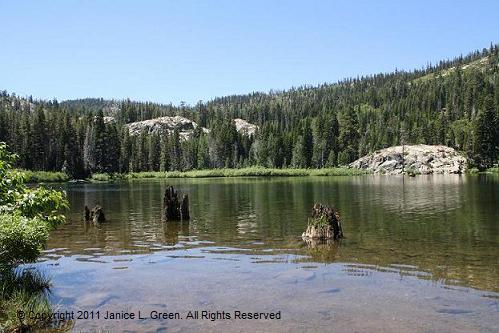 Packer Lake Kayak, Canoe, SUP & Kayak Fishing Information
The Lakes Basin Recreational Area is one of Northern California's premier paddling spots. If you yearn for a weekend getaway, at a pristine mountain lake located in a wilderness setting, and you enjoy paddling a series of tiny lake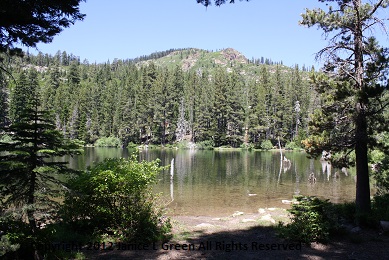 s, then this area is the ideal retreat for you. Packer Lake is located north of Lake Tahoe and Truckee, and the only way to get there is on Highway 49 to Golds Lake Road.
After a leisurely paddle, there is an abundance of hiking, bicycling and horseback riding trails that offer exquisite views. While hiking or paddling, you may be fortunate enough to sight a hawk plunging toward the water surface to hook a fish.
Horseback riding rentals are located on the shores of Gold Lake, at Reid Horse and Cattle Co.. They have hourly and overnight trips trips available.
Fishing for trout from a kayak or canoe on the serene waters of Packer Lake, is just one of the many splendors to be enjoyed at this scenic haven. The Department of Fish and Game plants Lower Salmon Lake, Lower Sardine Lxake, and Packer Lake with 1,000 pounds of rainbow trout and 7,000 pounds of brook trout yearly. Eastern brook trout can also be caught at Packer Lake. Terrain: Packer Lake is located in the Tahoe National Forest at 6218' feet elevation. This pint-size lake is void of powerboat congestion. The quiet atmosphere provides for a tranquil paddle amid the dense conifer forest and majestic mountains.
Average
Temp
Jan
Feb
Mar
Apr
May
Jun
Jul
Aug
Sep
Oct
Nov
Dec
High
48
50
54
60
69
78
85
85
80
69
54
48
Low
29
30
32
35
41
47
53
52
48
41
33
29
Open: The campground is open daily from the end of June to about mid-October depending on weather conditions. Early or late snowfall can effect these dates on either end. Motorized boats are not allowed on Packer Lake.
Fees: There is a fee to camp and for pets, but there's no day use or launch fee.
Lake Facilities: The lake facilities include a hand launch access, boat rentals (including can
oes), fishing, swimming, hiking, bicycling and horseback riding trails. Jet and waterskiing, sailing and powerboats are not allowed. Pets are permitted on a leash.Beckworth Ranger Ph: 530 836-2575