Ruth Lake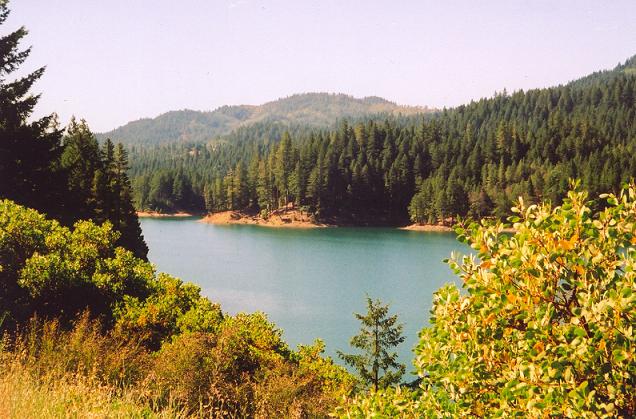 Early mornings can find kayaks skimming across the glassy water surface at Ruth Lake. A hidden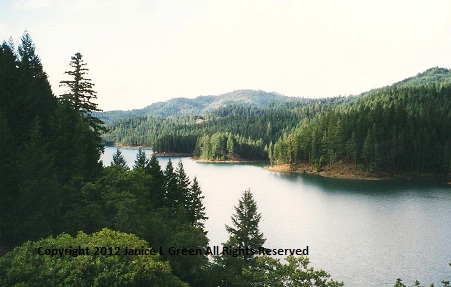 secret for outdoor adventurers. This beautiful lake lies nestled amidst a thickly wooded forest of huge ponderosa pines. Ruth Lake is one of my favorite lakes to paddle in Northern California. A special feature of Ruth Lake is it allows boating twenty-four hours a day.
There is an abundance of recreational opportunities at the lake for sailing, windsurfing, mountain climbing, off-road four-wheeling, hiking, bicycling and horseback riding, as well as all types of boating activities. During the summer cool off in the lake on a hot summer day. Keep a lookout for the abundant wildlife. Deer, bears, eagles, osprey are just a few of the wildlife that make this area their home here.
If fishing is your thing, the lake provides excellent fishing opportunities from the shore, or from your kayak. Ruth Lake is rarely crowded due to its out-of-the-way location. It is known mainly for outstanding fishing opportunities for rainbow trout in the winter and spring, but it also offers some good small mouth bass, catfish and occasional kokanee salmon.
Panfish also provides good fishing opportunities during the summer months. The best spot for trout is at the northern end of the lake, from the fall through the spring when the trout are in the upper levels of the lake.
If you want additional information about this destination you can find it in this paddler's guide. Here you will find details such as the address, telephone number (if available) of the lake and campground, the directions, launch accesses, miles of shoreline, surface acres, terrain description, weather conditions, the lake and campground facilities, and a map with the location of the launches, marinas, and campground along with additional details about this featured destination.