Santa Barbara Harbor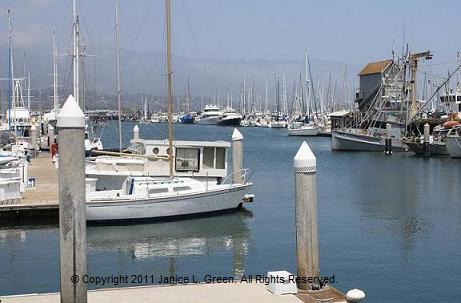 Santa Barbara Harbor Kayak, Canoe, SUP & Kayak Fishing Information
Santa Barabara Harbor is one of California's most beautiful harbors.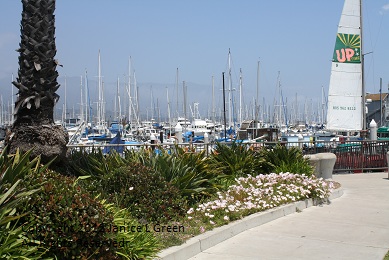 Paddle out of the Santa Barbara breakwater for a view of the coastline you won't forget. Or you can paddle around the harbor and experience the harbor in all its splendor and admire the beautiful yachts. Or you can find a cozy picnic area that awaits you, offering the perfect spot to grab a bite on the beach after completing your aquatic antics.
The harbor began almost a hundred years ago. The breakwater and harbor keeps the considerable fishing and pleasure boat population of Santa Barbara safe and moored.
If you would prefer, you can have a kayak guide with you as you explore the Santa Barbara coastline by one of the local kayak guides. Just imagine spending a relaxing day paddling along Santa Barbara's waterfront, through the harbor, along secluded beaches, past sea lions and kelp forests and around the historic pier. Stop along the way on a secluded beach for lunch, and paddle back to the harbor. People love paddling Santa B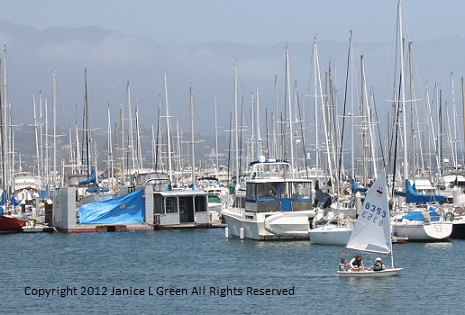 arbara because of the relaxed pace and incredible marine life as well as taking in the views of town from the water.
The Santa Barbara Harbor is loaded with halibut and is a good spot for bass and rockfish. Fishing from a kayak is a great way to fish Santa Barbara Harbor. In Santa Barbara Harbor there are numerous areas for novice paddlers to get their skills down. A kayaking class will cut your learning time in half and is always recommended.
Average
Temp
Jan
Feb
Mar
Apr
May
Jun
Jul
Aug
Sep
Oct
Nov
Dec
High
64
65
66
69
70
72
76
78
77
74
70
86
Low
45
47
48
50
53
56
66
67
66
61
54
49
Open: All year, seven days a week. The boat speed limit in the harbor is 5 m.p.h.
Fees: There is a fee to park, to camp and to launch.
Harbor Facilities: Santa Barbara Harbor has something for everyone fr
om bicycling, to in-line skating to fishing, running, sailing, surfing, swimming volleyball, wind surfing, and more.