Serene Lakes
Serene Lake Kayak, Canoe, SUP & Kayak Fishing Information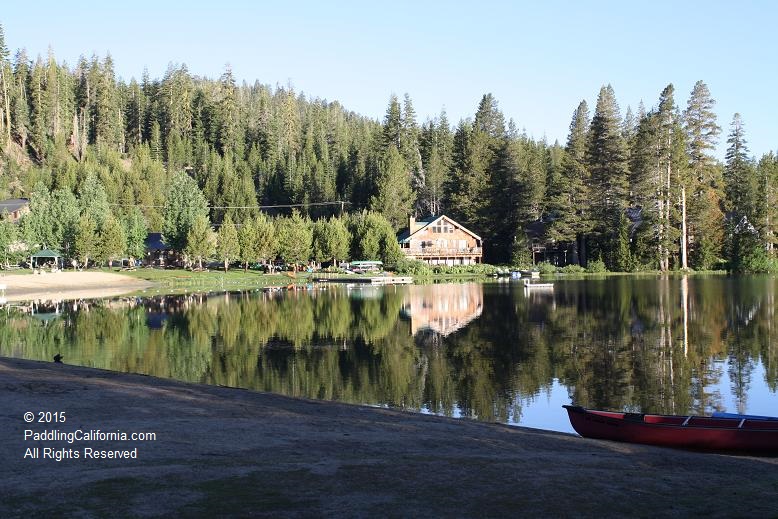 NEXT PAGE >
Area Map #161 Miles of Shoreline: 2 Lake Surface Acres: 240 Elevation: 7000' Address: 111 Soda Springs Road Norden, CA 95724 Ph:530 2426-7660
Paddle Notes: The peaceful atmosphere sets the stage for this perfect paddling destination. Serene Lakes captured my heart with its breathtaking beauty. The restriction of motorized boats and the easy paddle around its incredibly scenic shoreline guarantees the perfect outing for the entire family, at this "serene" destination.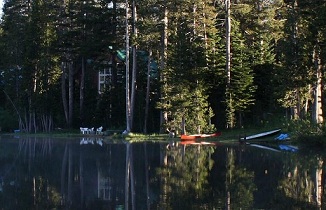 Located on the western slope of the Sierra's, at 7000' elevation, the lake is surrounded by lodgepole pine, white fir, cedar, and tamarack. in the northern Sierra Nevada mountain range quietly nestled in the heart of Donner Summit. Serene Lakes is part of the North Tahoe area. It is located one mile south of the town of Soda Springs.
LAUNCH ACCESSES: Please access the lakes using only the Designated Access Points and paths.
1. Island Way at Serene Road Access day boat use, swimming, fishing, and nature observation.
2. Hemlock Peninsula Access, day boat use, fishing, nature observation.
3. Sierra Rd. extension access day boat use, swimming, fishing and nature observation.
You don't want to miss paddling these two conjoined-twin alpine lake which supposedly named Serena and Dulzura by none other than Mark Twain. There's no wonder why the homeowners whose cabins and grand chalets surround the lakes are so protective.
Kayak Fishing: The fishing on the lake is ok.. You can catch rainbow and lake trout with both bait and flies. sailing, rowing, canoeing, , and fishing are popular activities on Serene Lakes. Serene Lakes has better scenery and paddling than fishing, but there are a few rainbow, and brook trout and catfish to be taken here but those few are difficult to catch.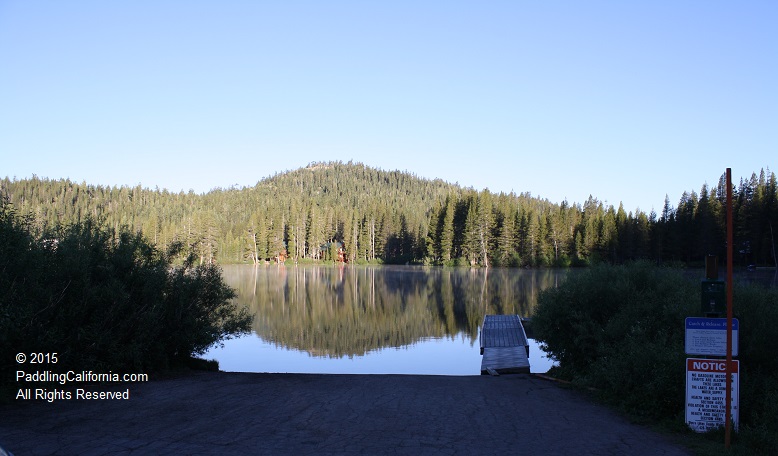 Wind & Weather Conditions: The wind can whip up quickly across the lake, but it is typically calm until about midday and during the early evening hours when the sun melts into the horizon. During the summertime, the daytime high air temperature lingers between the mid-70s and the mid-90s, and in the winter this area receives heavy snowfall.
Average
Temp
Jan
Feb
Mar
Apr
May
Jun
Jul
Aug
Sep
Oct
Nov
Dec
High
40
42
45
52
51
71
79
79
72
62
47
40
Low

0

0
0
0
0
0
0
0
0
0
0
0