Turlock Lake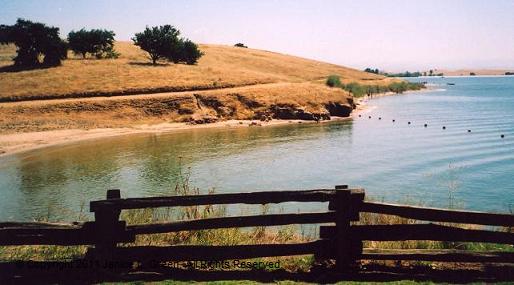 Turlock Lake Kayak, Canoe, SUP & Kayak Fishing Information
Turlock Lake is situated in a pasture with small grassy mounds breaking the water's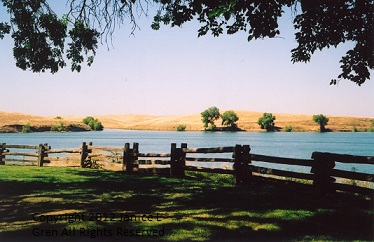 surface, which create a maze of little islands on the eastern half of the lake. Fluctuating water levels or drought conditions can cause a good proportion of this shallow lake to dry up.
The first time I went to Turlock Lake, I asked a man standing on a bridge where Turlock Lake was. He turned around and pointed over his right shoulder to a swampy field and said, "You're looking at it, sweetheart," (which taught me a lesson: Always call ahead of time before going to a lake, to check o
n the current water level conditions). I continued down the road a little further until I came to the boat launch, which had a pretty grassy picnic area with plenty of shade and water in the lake!
A large number of rainbow trout can be caught by kayak anglers at Turlock Lake throughout the year due to the lake's cold water. It is also known as one of the premier smallmouth bass fishing lakes in the state of California. In addition, there are catfish, bluegill, largemouth bass, crappie, and trout. The Department of Fish and Game plant 10,000 catchable rainbow trout per year, which trolling at a slow speed provides the best trout action.
Average
Temp
Jan
Feb
Mar
Apr
May
Jun
Jul
Aug
Sep
Oct
Nov
Dec
High
54
61
66
73
81
88
93
92
87
78
64
53
Low
39
43
46
49
53
59
62
61
58
52
44
38
Open: Turlock Lake is open daily year-round for boating from 8:00 a.m. to sunset. There isn't any posted boat speed limit except for in the restricted 5 m.p.h. zones.
Fees: Turlock Lake has a day use and pet fee. There's also a fee to camp.
L
ake Facilities: The facilities consist of a boat launch, swimming, boating, fishing, windsurfing, jet and waterskiing. NOTE: Alcohol is not permitted at Turlock Lake.