Ventura Harbor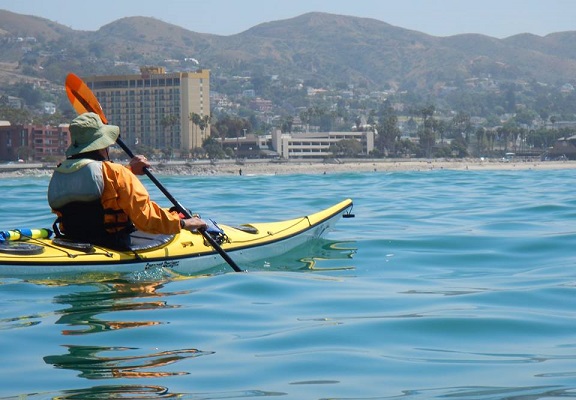 Photo.Credit.Ron.Johnson
Ventura Harbor Kayak, Canoe, SUP & Kayak Fishing Information
Area Map #41 Miles of Shoreline: N/A Lake Surface Acres: 122 Elevation: 26' Address: 1603 Anchors Way Drive Ventura, CA 93001 Ph:805 642-8538
Paddle Notes: Come paddle the calm waters of the Ventura Harbor and enjoy a host of activities available year-round including uncrowded beaches, sport fishing excursions, whale watching, and tours of the spectacular Channel Islands National Park. The Harbor Cove Beach is located across from the National Park Service, with lifeguard services during the summer.
CAUTION: Rip currents and the jetties make it very dangerous to swim in other areas. Kayaking and SUP paddling are favorite past time in the Ventura Harbor. Parasailing, surfing and kite boarding are also enjoyable.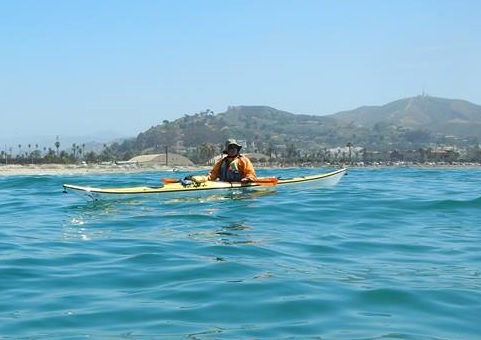 Kayaking Fishing: Kayak anglers will find plenty to cheer about in Ventura Harbor. It is a great place to fish for Kelp Bass, Halibut, Bonito, Spotfin Croaker, Barracuda or Thresher Shark. Ventura Harbor provides anglers with unique sport fishing experiences they will never forget. In addition to kayak fishing, Ventura Harbor offers sail, power and paddle boat rentals for those who want to venture out onto the ocean blue for an exciting day of exploration. Whether harbor fishing for a record-setting catch or just heading out for a relaxing harbor journey in a kayak, fishing and paddling in Ventura Harbor delivers a one-of-a-kind ocean adventure!
Wind And Weather: Kayaking enthusiasts enjoy the harbor for its location and the pleasant year-round weather and the excellent shelter the breakwaters provide. With a year-round daytime temperature of 70 degrees, Ventura is a paradise for a paddling adventure. The weather is mild enough that you'll be able to paddle year-round in Ventura Harbor. (It can get quite chilly during the winter.)
The daytime high air summer temperatures tend to be in the 70's and cool during winter when temperatures tend to be in the 60's. The hottest month of the year is August with an average temperature of 75 degrees while the coldest month of the year is December with an average maximum temperature of 66 degrees. The wettest month of the year is February with an average rainfall of 4 Inches.
Average
Temp
Jan
Feb
Mar
Apr
May
Jun
Jul
Aug
Sep
Oct
Nov
Dec
High
66
66
65
68
68
70
73
75
74
73
70
66
Low
45
47
48
50
53
56
59
60
59
55
49
45
Terrain: Paddle the diverse terrain of Ventura's beautiful harbor makes it a kayak wonderland. The harbor is a 274 acre multiple use recreational and commercial fishing small craft harbor. Other than a 2.74 acre site owned by the Department of Interior, National Park Service, the District is the sole landowner within the Harbor. The area includes several parks, miles of scenic bike paths, and a thriving marina.
The palms are green, the sand is golden, and the ocean is amagnificent azure blue. You'll be able to relax and feast your eyes on nature's beauty as your ears enjoy the sounds of the surf breaking in the distance and rolling up onto the sandy beaches.