Beautiful Photos by Etsuko Stone
This Glorious Thing Called Kayaking
By Janice Green
I know not if, it is the longed-for summer days -
Or if it's the peace, my spirit feels,
Or if it is the sun, shining down upon my head
And the whisper of wind, caressing my skin
That ignites the fire within.
Or maybe paddling upon a remote, alpine lake
Were not a ripple mars the water's surface
Can bring such a vision many tears can spring
And memories that remain untouched.
Or perhaps watching the sun rise over the horizon
That has the power to draw this fierce, incomprehensible desire
Which light a glorious illumination and refreshes my soul
Can such beauty shining before me
Brings peace, which calms the beast?
To not know such passion, that guides me,
Or know where the next road or river bend will lead
And yet, I know somewhere deep within,
Something pulls me to the sparkling, crystal, clear blue water
To quench my undying thirst.
It is not possible to write in words
What pleasure kayaking a serene alpine lake has been
Those who don't, never will
Soar to great heights, or touch the sky
Nor experience the calm, wind stir its steady peace.
Amid a raging, wild battle , I find solace with the strength of the wind
Like the weather in a calm, before a storm
Which reminds me though, I too shall die
The great sorrow I will feel, and the friends I'll leave behind.
Kayaking with so much zeal
Brings to life so many years of utter joy
The water seems to touch the sky
I draw life from kayaking
Only it moves me,
The greatest love I know.
Such a gift I truly have been given,
More precious than gold
Far more valuable than diamonds
Bringing such lasting love
I ask for no more.
Kayaking like being in Heaven while still on Earth
A simple pleasure in life that is everything
I could ever ask for
To this, kayaking the love of which I speak
The fiery love, which only strong hearts shall know.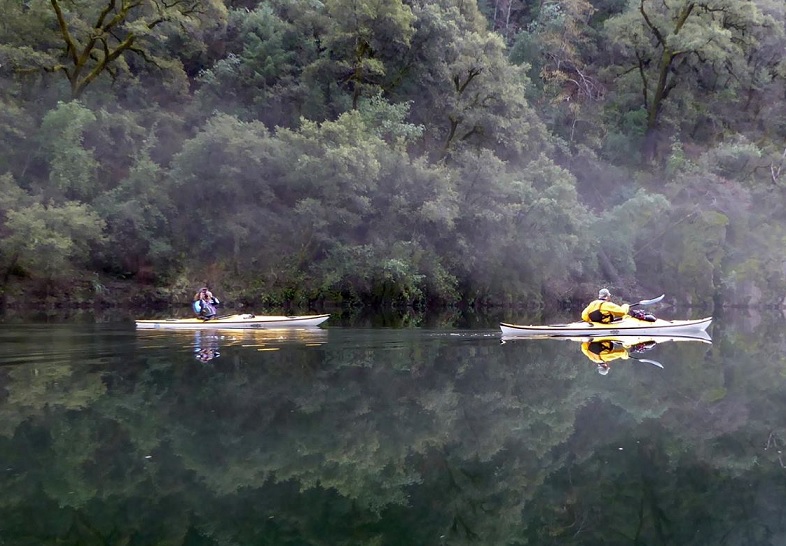 Information about this amzing paddling destination.