Contributing Photographer Cheryl Wood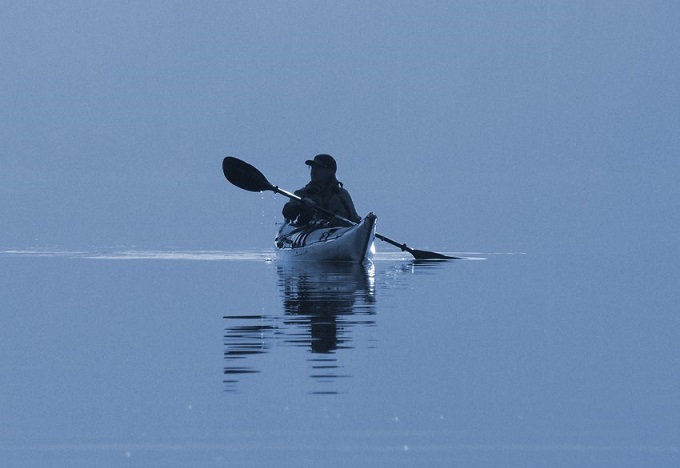 Cheryl Wood Kayaking on Lake Tahoe Photo Credit Ken Doty
Cheryl Wood's Bio
Born in rural New England with a camera in hand since age five, Cheryl Wood has always been fascinated by exploring nature from behind the lens, and is well traveled on the east and west coasts. She has sought out wilderness adventure in places as remote as the Sierra Nevada's, from high above an alpine lake, and from the island rainforests of Hawaii.
Cheryl is an accomplished freelance graphic designer and photographer at Moonlight Creative Works in Sacramento, California. Over two decades of experience have honed her eyes for detail of form and contrast in all types of artistic subject matter.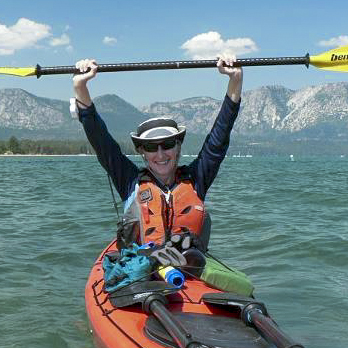 Known for stylized depictions of landscapes and people, Cheryl is a proven master of capturing unique moments of outdoor enthusiasts in wilderness settings, and she has created a beautiful portfolio of images available for stock photography.
A kayaker, trail runner, and lover of nature, Cheryl takes great pride in the high quality of her photography assignments. "Nothing nurtures my spirit so much as capturing the awe of creation and sharing it with others".
Design and Photography Services
Whether you're looking for a landscape image for your web site or a graphic designer to enhance your advertising literature, Cheryl is available to fulfill your needs.
For graphic services, photography assignments and stock photography inquiries, please contact moongirl@earthlink.net
Graphic Designer/Photographer · Orangevale, California · 1996 to present
A design and image studio, creating custom graphics and photos for print and digital communications.
____________________________________________________
Moonlight Creative Works specializes in print design and photo editing, aiming to bring relevance and impact to the client's vision. A high standard of quality assures projects delivered to specifications, timelines and budget
____________________________________________________
Projects: Brochures, Catalogs, Presentation Folders, Flyers, Logos, Postcards, Mailers, Print and Web Ads, Invitations, T-shirts, Indoor/outdoor Signage, Trade Show Displays, Banners, Posters, Book Covers, Packaging, Web Sites...and more.
Graphic Design Services: Design/Layout

Art Direction
Print Coordination
Image Editing
Web Site Development
Photography: Outdoor and Adventure Assignments
Stock Photo Licensing
Custom Prints
Image Editing
Cheryl's prints are available for purchase.. Click Here